Main content starts here, tab to start navigating
Piedmont Triad Menu
---
Southern Breakfast Menu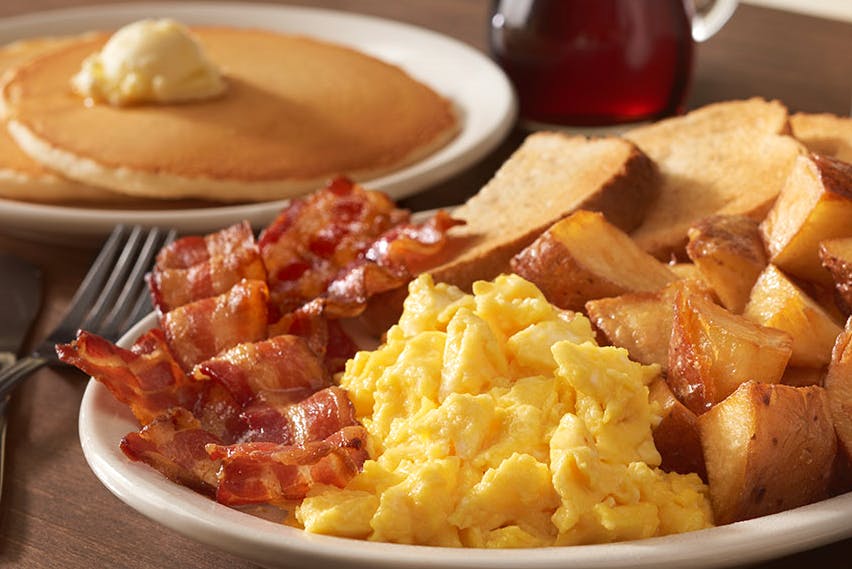 Southern Breakfast Features
Breakfast Side Options Include: Home Fries, Stone Ground Grits, Seasonal Fruit & Hash Brown Casserole
Piedmont Breakfast

2 Eggs (Any Style), Bacon or Sausage, Moose Cake or French Toast -And- Your Choice of Any Breakfast Side

$9.99

The Triad Breakfast

2 Eggs (Any Style), Bacon or Sausage, Your Choice of Any Breakfast Side - Plus Blueberry Moose Cake

$9.99

All American Breakfast

2 Eggs (Any Style), Bacon or Sausage, Choice of Breakfast Side, Biscuit & Gravy -And- Seasonal Fresh Fruit

$8.99

Farmer's Market Breakfast

2 Eggs Any Style, Center Cut Country Ham, Moose Cake or French Toast & Choice of Breakfast Side. Our Country Ham Is All Naturally Cured by North Carolina's Goodnight Brothers - "Specializing in the Art of Dry Curing Hams Since 1948"

$9.99

Country Benedict

Scratch-made Biscuits Topped with Sausage, White Pepper Gravy & Two Over Hard Eggs. Served with Your Choice of Any Breakfast Side

$8.99

Liver Mush Breakfast

2 Eggs (Any Style), Neece's Liver Mush, Biscuit & Gravy -And- Choice of Breakfast Side 8.99 – We Hand Cut Neece's Southern Style Liver Mush & Serve It Fried

$8.99

All You Can Eat Breakfast

Scrambled Eggs, Bacon, Grits, Hash Brown Casserole, Biscuit & Gravy

$8.99

Breakfast Combo

Can't Decide? Enjoy it All! - 2 eggs (any style), Bacon, Sausage, City Ham, Moose Cake -And- Your Choice of Any Breakfast Side

$10.99
Southern Style Breakfast
2 Eggs (Any Style), Biscuit & Gravy, Choice of Any Breakfast Side
– And Your Choice Between –
Country Fried Steak
Tender Cubed Steak Tossed in our Southern Style Breading and Topped with White Pepper Gravy
or
Buttermilk Fried Chicken
Boneless Chicken Breast Soaked in Buttermilk, Breaded & Fried and Topped with White Pepper Gravy
9.50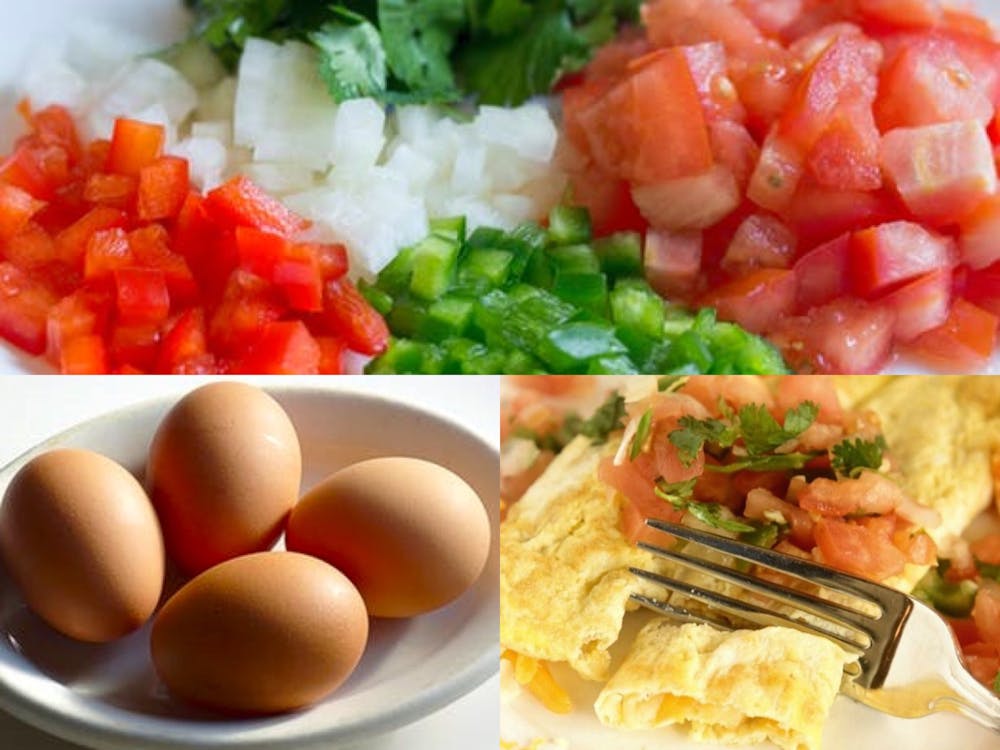 Omelets At The Moose Café Start With Cracked Farm Fresh Eggs and Filled With Freshly Diced Ingredients

Omelets
Omelets Are Served with Biscuit & Gravy -And- Your Choice of Breakfast Side -Home Fries, Stone Ground Grits, Seasonal Fruit or Hash Brown Casserole
Ham & Cheddar Cheese Omelet

$8.99

Western Omelet

Loaded with Diced Onions, Green Peppers, Ham & Cheddar Cheese

$8.99

Veggie Omelet

Stuffed with Fresh Peppers, Tomatoes, Diced Onions & Cheddar Cheese

$8.99

Spanish Omelet

Filled with Diced Ham, Onions, Peppers & Cheddar Cheese and Topped with Salsa

$8.99

Farmer's Omelet

A Full Farmer's Breakfast! Loaded with Ham, Bacon, Sausage, Cheddar Cheese, Peppers, Onions, Tomatoes, Red Skin Potatoes and Topped with Our Homemade Cheese Sauce

$9.99
Moose Cakes & French Toast
Moose Cakes

Two Large & Fluffy Cakes Prepared from our Old-Fashioned Made from Scratch Batter

$6.99

Two Cakes with Choice of Breakfast Meat $7.99

Two Cakes with Country Ham $8.99

Blueberry Moose Cakes

Two of Our Signature Moose Cakes Filled with Fresh Blueberries

$7.99

Two Blueberry Cakes with Choice of Breakfast Meat $8.99

Two Blueberry Cakes with Country Ham $9.99

Chocolate Chip Moose Cakes

Two of Our Fluffy Moose Cakes Loaded with Chocolate Chips

$7.99

Two Chocolate Cakes with Choice of Breakfast Meat $8.99

Two Chocolate Cakes with Country Ham $9.99

French Toast

Sweet Challah Bread Soaked in Our Homemade Batter & Cooked on the Griddle

$7.99

French Toast with Choice of Breakfast Meat $8.99

French Toast with Choice of Breakfast Meat $9.99

Single Moose Cake

$5.99

With Choice of Breakfast Meat $6.99

With Country Ham $7.99

Single Blueberry or Chocolate Chip Cake

$6.99

With Choice of Breakfast Meat $7.99

With Country Ham $8.99
Classic Breakfast Favorites
2 Eggs & Breakfast Meat

2 Eggs Any Style, Biscuit & Gravy, Your Choice of Any Breakfast Side -And- Choice of Breakfast Meat: Bacon, Sausage, Liver Mush or City Ham

$7.99

2 Eggs & Country Ham

2 Eggs Any Style, Biscuit & Gravy, Choice of Breakfast Side & Center Cut Country Ham

$8.99

Two (2) Eggs

2 Eggs Any Style, Biscuit & Gravy & Your Choice of Any Breakfast Side

$6.50
Biscuits & Sides
Made From Scratch Biscuits

Breakfast Meat Selection: Bacon, Sausage, Liver Mush or City Ham

Egg Biscuit $3.50

Meat Biscuit $3.50

Egg & Meat Biscuit $3.99

Country Ham& Egg Biscuit $5.99

Side of Breakfast Meat

Choice of Bacon, Sausage, Liver Mush or City Ham

$3.99

Center Cut Country Ham $5.99

Breakfast Side

Choice of Home Fries, Stone Ground Grits, Seasonal Fruit & Hash Brown Casserole

$1.99

Biscuit & Gravy

$4.99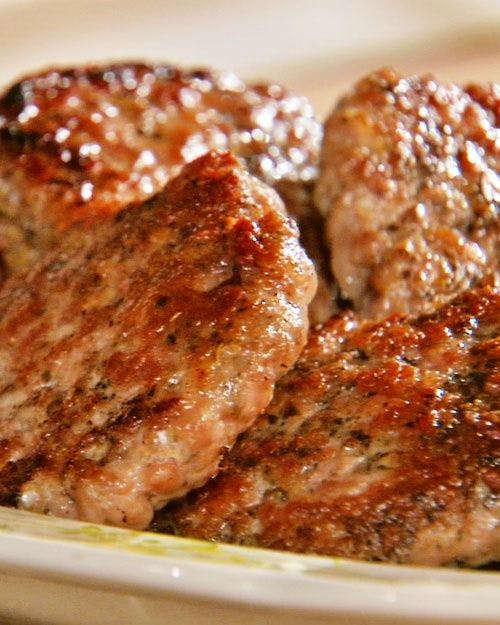 Moose Cafe Breakfast Sausage comes from Hickory Nut Gap Farm in Asheville, NC
SOUTHERN CLASSICS
Southern Classics Include Scratch-Made Biscuits & Apple Butter And Freshly Baked Cornbread -Plus-
Your Choice of Any Two Farm Fresh Sides
Buttermilk Fried Chicken

Boneless Breast Soaked in Buttermilk Tossed in Seasoned Breading & Fried to Perfection! Topped with Our Country-Style White Pepper Gravy

$8.99

Homemade Meatloaf

A Family Recipe We Have Served for Over 25 Years! Our Meatloaf Is Freshly Baked and Sliced Thick to Order

$8.99

Southern Fried Chicken

1⁄4 Dark $7.99

1/4 White $8.99

1/2 Chicken $9.99

Virginia Baked Ham

Sliced Hardwood Smoked Ham

$8.49

Country Fried Steak

Tenderized, Breaded & Fried. Topped with White Pepper Gravy. When it Comes to Comfort Food, Our Country Fried Is the Real Deal!

$9.99

Chicken & Dumplings

Southern Cooking at Its Finest! Tender, All White Meat Chicken Slow Simmered with Our Homemade Dumplings

$7.99

Hamburger Steak

Grilled Hand-Pattied Chopped Sirloin. Topped with Sautéed Onions & Savory Brown Gravy

$8.49

Hickory Smoked Pulled Pork BBQ

Seasoned with Our House Rub & Hickory Smoked. Topped with Our Homemade BBQ Sauce

$8.49

Hand Breaded Chicken Tenders

Hand-Breaded Jumbo Tenders Tossed in Our Southern-Style Breading! Choice of Honey Mustard, Ranch & BBQ

$8.49

Calabash Crab Cakes

Two of Our Signature Crab Cakes Featuring Fresh Jumbo Lump Crab Meat Prepared Calabash Style

$10.99

Center Cut Country Ham

Dry Cured All-Naturally with Sea Salt in The High Country for A Rich, Southern Flavor! Our Country Ham Comes from Goodnight Brothers in Boone, NC - "Specializing in the Art of Dry Curing Hams Since 1948"

$8.99
FARM FRESH SIDES
Real Mashed Potatoes & Gravy
Country Style Green Beans
Macaroni & Cheese
Fresh Cut Collard Greens
Homemade Coleslaw
Pinto Beans & Chow Chow
Steamed Cabbage
Side of Chicken & Dumplings
Side Salad
Sliced Pickled Beets
Vegetable Beef Soup
French Fries
SANDWICHES
Sandwiches Include Lettuce, Tomato, Onion & Pickle on the Side -Plus- Your Choice of One Farm Fresh Side
The Moose Burger

Seared Ground Beef with American Cheese, Bacon, Homemade BBQ Sauce & Sautéed Onions

$8.99

Old-Fashioned Cheeseburger

Seared Hand-Pattied Burger With American Cheese

$7.99

Add Bacon $0.99

Homemade Chicken Salad Sandwich

Freshly Made with All White Meat Chicken

$7.99

Mama's Meatloaf Sandwich

Thick Slice of our Homemade Meatloaf on a Toasted Bun

$8.99

Buttermilk Fried Chicken Sandwich

Juicy Boneless Chicken Breast Soaked In Buttermilk, Hand-Breaded & Fried

$7.99

Pulled Pork BBQ Sandwich

Hickory Smoked Pulled Pork On A Bun and Topped With Homemade BBQ Sauce

$7.99
SALADS & LITE FARE
Farm Fresh Veggie Plate

Select Any Four Sides. Served with Freshly Baked Cornbread

$8.49

Grilled Chicken Salad

Fresh Lettuce, Tomatoes, Cucumbers, Cheese & Croutons Topped With Grilled Chicken

$8.99

Southern Style Chicken Salad

Hand-Breaded Fried Chicken Tenders On Top Of Fresh Lettuce, Tomatoes, Cucumbers, Cheese & Croutons

$8.99

Homemade Chicken Salad Plate

Freshly Prepared With All White Meat Chicken. Includes Your Choice Of Any Two Farm Fresh Sides

$7.99

Grilled Chicken Tenders

Seasoned & Grilled Chicken Tenderloins. Served With Your Choice Of Two Farm Fresh Sides

$8.49
SOUTHERN CLASSICS
Served with two Farm Fresh Sides, Scratch-Made Biscuits & AppleButter, and Freshly Baked Cornbread
Chicken & Dumplings

True taste of Southern Comfort Food. All white meat chicken slow simmered in our chicken stock with homemade dumplings. Our Dumplings are made in-between rounds of biscuits by rolling the dough thin and cutting into squares. The Dumplings are made with self rising flower to expand while simmering in the chicken stock to soak up the flavor.

Bone-in Southern Fried Chicken

1⁄4 Dark (leg & thigh), 1⁄4 White (breast & wing), Half (1⁄2) Chicken

Buttermilk Fried Chicken Breast

Chicken breast soaked in buttermilk, tossed in our Southern Style breading, and fried to perfection! Topped with our white peppered gravy.

Hand Breaded Chicken Tenders

Not your ordinary Chicken Tenders. We use Jumbo Chicken Tenderloins, hand bread, and fried right! – Choice of dipping sauce: homemade BBQ sauce, Honey Mustard, or Ranch –

Homemade Meatloaf

Made Just As Grandma would! Fresh Ground Beef mixed with freshly chopped onions & peppers, farm fresh eggs, and all the right seasonings. Baked in a Tomato Base Sauce

Country Fried Steak

Fresh, Hand Cut Steak Cubed and Tenderized and Seasoned & Breaded to order. Topped with our white pepper gravy

Hamburger Steak

Hand-Pattied premium ground beef, grilled and topped with sautéed onions and brown beef gravy

Hickory Smoked Baby Back Ribs

We start with only premium cuts of Baby Back Rib Racks. Our Homemade BBQ Sauce is poured on the racks then rubbed down with our brown sugar rub then thrown in the smoker with hickory chips and slow cooked. We pull them out for your order and finish on the grill.

Virginia Baked Ham

Hardwood Smoked Ham sliced thick & topped with Pineapple

Hickory Smoked Pulled Pork BBQ

Seasoned with a house rub and Hickory Smoked for 12 hours. Topped with Homemade BBQ Sauce

Center Cut Country Ham

Watauga County Specialty Center Cut Country Ham. They cure all ham the ole' fashion way and is the best NC has to o er!

Select Jumbo Fried Shrimp

Premium, Domestic Shrimp hand breaded and lightly fried. Served with cut lemon and homemade cocktail sauce

Wild Caught Premium Flounder

Premium Flounder breaded in our house seafood breading and Fried. Served with Lemon Wedge and Homemade Tartar Sauce
Sampler Platter
Choose any two (2) entrées and three (3) sides!
FARM FRESH SIDES
Real Mashed Potatoes & Gravy

Hand Peeled Potatoes Whipped with Sour Cream, Milk, and Butter

Green Beans

Country Style Beans full of flavor by slow simmering with Salt, Watauga County Side Meat, and Beef Stock

Macaroni & Cheese

Scratch Made Cheese Sauce Mixed with Noodles, topped with Cheddar Cheese and Freshly Baked. – We make our Cheese Sauce the ole fashion way starting with butter and flour and slowly whisking in milk and shredded cheddar cheese –

Pickled Beets

Fresh Cut Collard Greens

Served with Apple Cider Vinegar on Side

Homemade Coleslaw

Fresh Chopped Cabbage Mixed with Mayo, White Vinegar, Celery Seed, Salt, and Pepper. Perfect Paired with our Hickory Smoked BBQ!

Cup of Chicken & Dumplings

Our delicious Homemade Dumplings in a smaller portion

Side Garden Salad

– Dressings Include: Homemade Buttermilk Ranch, Blue Cheese, 1000 Island, Honey Mustard, Italian, and Oil & Vinegar –

Slow Simmered Pinto Beans

With Fresh Cut Onions & Homemade Chow Chow – We make our Chow Chow fresh in house with finely chopped cabbage, tomatoes, onions, and bell peppers boiled with white vinegar and seasoned with salt, ground mustard, mustard seed, tumeric, and celery seed. The secret is out! –

Vegetable Beef Soup

Mixed Vegetables and Fresh Ground Beef Sautéed and added to Scratch Made Tomato Broth

Steamed Cabbage

Freshly Chopped Cabbage Steamed with a little Red Pepper

French Fries
ALL YOU CAN EAT FAMILY STYLE DINNER
Scratch-made, Southern Cooking brought Fresh to your Table with Endless Portions Served Family Style. Includes Any Southern Classic Entrée (Start with 3 per Table), Mashed Potatoes & Gravy, Pinto Beans, Green Beans, Macaroni & Cheese, Collard Greens, Homemade Vegetable Beef Soup, Salad, and Dessert ---
Start with 3 Entrées per table
Virginia Baked Ham

Chicken & Dumplings

Hickory Smoked Baby Back Ribs

Hand Breaded Chicken Tenders

Bone-in Southern Fried Chicken

Buttermilk Fried Chicken

Topped w/ White Pepper Gravy

Homemade Meatloaf

Hickory Smoked Pulled Pork BBQ

Domestic, Wild Caught Fried Jumbo Shrimp

Wild Caught Fried Flounder

Country Fried Steak

topped with white pepper gravy
Choose one Per Person
Fruit Cobbler

Southern Style Pecan Pie

Chocolate Layer Cake

Creme Pie

Peanut Butter Chocolate Pie
INCLUDED
All You Can Eat Dinners - Prepared Fresh and Served Family Style - Soup, Salad, Never-ending Entrées & Sides, and Dessert . – No Sharing or To-Go Boxes for All You Can Eat Meals (Including Entrées, Sides, & Dessert). We suggest Sampler Platters if you want to take your leftovers home. –
SANDWICHES
All Sandwiches are served on a Fresh Potato Bun with choice of any side. All burgers are hand pattied Angus Beef. Our Burgers are 10 ounces of Premium Beef, Seasoned and Seared to medium to maximize flavor.
The Moose Burger

Two Seared Patties with American Cheese stacked with Smoked Bacon, Homemade BBQ Sauce and Sautéed Onions. Lettuce, Tomato, and Pickle on Side

Mama's Meatloaf Sandwich

Thick slice of our Homemade Meatloaf on a Bun with Lettuce, Tomato, Onions, and Pickles

Buttermilk Fried Chicken Sandwich

Our juicy Chicken Breast soaked in Buttermilk, Hand-breaded and Fried. Served with Lettuce, Tomato, Onion, and Pickles

Classic Hand-Pattied Cheeseburger

Two Seared Patties both topped with cheese and stacked together with Lettuce, Tomato, Onion, & Pickle – Add Bacon

Homemade Chicken Salad

Pulled All White Meat Chicken mixed with Mayo, Celery, Finely Chopped Onions and seasoned with Salt, Pepper, and Celery Seed.

Hickory Smoked Pulled Pork BBQ Sandwich

Slow Smoked and Hand Pulled Pork with homemade slaw and topped with BBQ Sauce
SIDES
Four Veggie Plate

Select any four farm fresh veggies, served with freshly baked cornbread

Farmer's Salad

Fresh Leaf Blend, Tomatoes, Cucumber, Cheese, & Croutons – Add Fried or Grilled Chicken Salad